Good news, gamer nerds! You've waited twelve long years for a sequel to Starcraft.
And the internet has heard your lamenting, and has delivered just what want.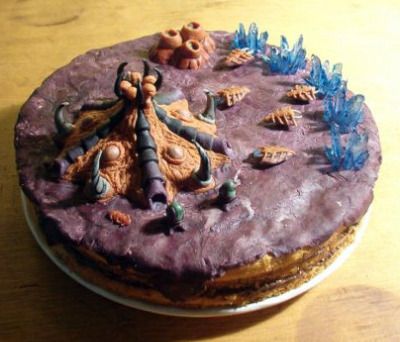 Well, the internet made you a cake. But, still. That's not bad for a series of interconnected tubes.
Via corcho lat by way of Geekologie, who could deliver just what you want if only his ears weren't surgically tuned to ignore lament.
Find Starcraft II: Wings of Liberty on Amazon