Yeah. Let that sink in.
UPDATE: The lovely artist of this piece has gotten in touch with a link to the original Batman riding a unicorn print on Etsy.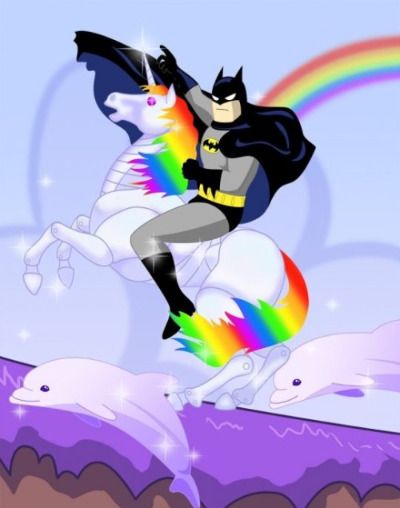 Via Obvious Winner, who's pretty sure they're galloping on a purple-frosted cake who sucks a high, hard one when it comes to giving proper attribution to his sources.
Find vintage Batman figures on Ebay