Karen P. crafted this Alice in Wonderland zombie cake based on the Zombies in Wonderland t-shirt from Threadless.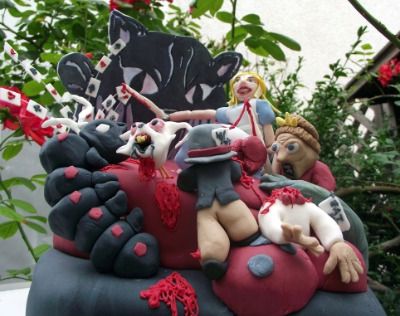 In case you can't tell what's happening amongst this seemingly-random smattering of bloodied fondant figures: a sword-wielding Alice is smiting the zombie-fied inhabitants of Wonderland.
Which I give an "A+" for concept, and a "B-" for execution. I would have given it a "C+", but the shocked, disembodied White Rabbit head pulls the whole thing together.
Find Marvel Zombies figures on Ebay