True story: in 8th grade, I tried to shave two stripes into my hair just above my ear. (Because Vanilla Ice, that's why.) They ended up more "gaps" than "stripes," and there was even a gash in one of the gaps where the electric razor had been pressed to my skull too hard(!).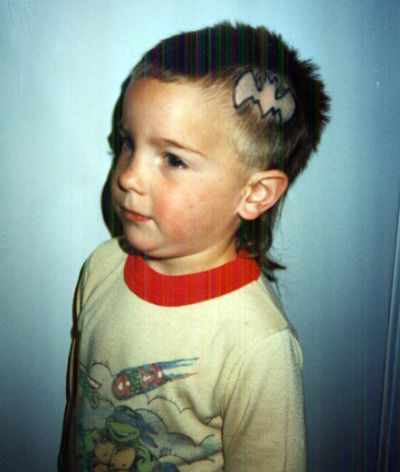 My point is this: I suffered thanks to my own poor judgement. This kid suffered thanks to his parents' poor judgment.
Because no little kid says, "Hey, you know what would be just dapper? A choppy mullet with a Batman symbol carved in the side."
But "choppy mullet Batman shave" is why half the parents in Florida decided to get pregnant in the first place.
Via Look at this Frakking Geekster, who… yes. Ok. I see him.
Find vintage Batman figures from 1989 on Ebay