I know… the careless intermingling of DC and Marvel icons is going to send some of you into conniptions.
But let's take time to focus on what's important:
We don't know what flavor the cake is.
UPDATE: I finally tracked down the baker (its-a-piece-of-cake on Flickr), but the cake's flavor remains a mystery. (And I hate mysteries. They taste like coconut cake.)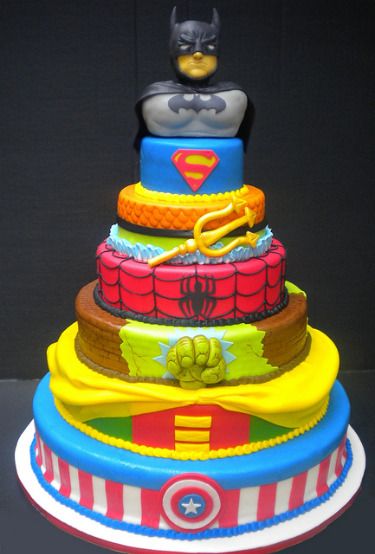 Via People Change Feelings Fade, who likes cake, and likes pictures of cake, but not mentioning where she found pictures of cake.
Find Comic-Con exclusive Wonder Twins figures on Ebay