Last Tuesday, August 21, was almost the fourth best day of my life. Right behind the days that I lost my virginity, got accepted to grad school, and maybe, possibly made eye contact for a brief second with Veronica Mars. Last Tuesday, director Michael Bay threatened not to do Transformers 2.
Of course, he changed his mind almost immediately. Which is what people do when they're on their period and feeling temperamental, so… I'm not terribly surprised.
It isn't that I don't want him to do Transformers 2; I don't want him to make any movie… ever. I guarantee that the world will keep spinning without the rumbling explosions and fumbling dialogue of another Pearl Harbor or Armageddon. In fact, I heard that global warming didn't exist before Bad Boys II. But I'm not jumping to any conclusions, here. I'm just giving you the facts as I know them.
The action that almost exorcised Michael Bay from our lives forever-ish was Paramount's decision to drop support for the Blu-Ray high-definition disc format in favor of HD-DVD. Yeah. That's it. If only it were that easy to get rid of Hollywood's other hack directors…
Brett Ratner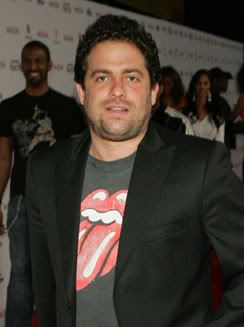 Troll.
If unfounded arrogance were personified, it would be Donald Rumsfeld. But if unfounded arrogance were personified specifically as a Hollywood director, it would be Brett Ratner.
Am I Orson Welles? Obviously not. But 50 years from now, who knows how, as a person, I'll have grown.
Well, let's see… it took you ten years to get from making Money Talks–a buddy movie starring Chris Tucker–to a level of maturity that allowed you to poop out Rush Hour 3–a buddy movie starring Chris Tucker. Yeah, impressive growth. Fifty years from now, the only things that will have matured will be the bimbos that you currently covet, you soft, hairy troll.
Roland Emmerich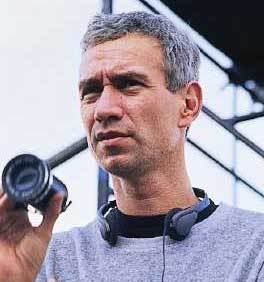 Likes shiny things.
Roland has never met a special effect he didn't like. Just look at Independence Day. Really. Look at it. It's pretty sweet.
Unfortunately, he saves his dislike for plot, characterization, and dialogue. The enormity of the budgets spent on crap that he's directed is almost too much to think about without considerable constipation of the sensibility gland. To save myself the pain, I mentally lump the rest of his career into an single, more-digestible cinematic organism known as Godzilla, The Universal Soldier who killed The Patriot on The Day After Tomorrow.
Ivan Reitman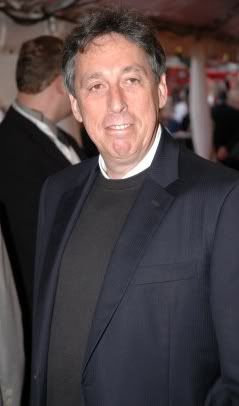 Way past unfunny.
Nothing is more depressing than watching a formerly-sharp sense of humor get dulled to the state of a nectarine.
This is what that devolution looks like:
Funny (Ghostbusters) –> Amusing (Dave) –> Cloying (Father's Day) –> Tacky (Six Days, Seven Nights) –> Annoying (Evolution) –> Unfunny (My Super Ex-Girlfriend)
Of course, you could convincingly argue that Ivan skipped right over cloying, tacky, and annoying and went right to unfunny. Hell, I might just argue that, myself.
Mel Gibson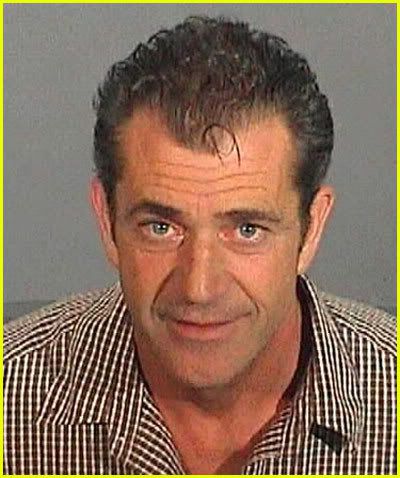 Wants a drink. Or ten.
Hey, remember when Braveheart came out? Yeah, that was awesome. I fondly refer to those days as, "Before we knew that Mel Gibson was a sloppy drunk and vehement Jew-hater."
Perhaps you've seen his other films, Passion of the Awesome Guy Killed by Jews, or Annihilation of the Brown Jews by Spanish Conquistadors.
Renny Harlin
In it to win it. (P.S. It = poontang.)
Laura Dern. Geena Davis. Former Miss Finland, Tarja Smura. British journalist Sarah Thackray.
How you manage to land all these beautiful, famous, cosmopolitan ladies is beyond me… I figured that directing Ford Fairlane would have landed you on some dating blacklist somewhere. Guess not.
Anyway, you seem to have found your true talent… since the days of Cliffhanger and Die Hard 2 are behind you, please stick to being an International Man of Mystery and stop making movies like Driven and Mindhunters. I mean, clearly, you don't need any help from your day job to keep getting laid.
Paul Verhoeven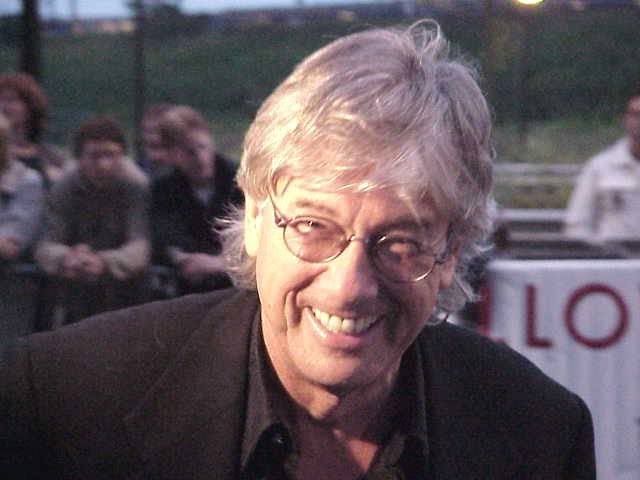 Believes in a balanced universe.
Paul, you appear to hail from the Ying and Yang school of directing. For every Robocop, there is Hollow Man. For every Total Recall, there is Starship Troopers. And for every Basic Instinct, there is Showgirls.
Please, enough already with the Yangs.