Until June 2, Amazon's throwing a Spring TV Sale, where DVD prices start at just $7.99. You should check it out, assuming the recession hasn't scared you away from things like "purchasing," "ownership," or "shiny, grooved discs."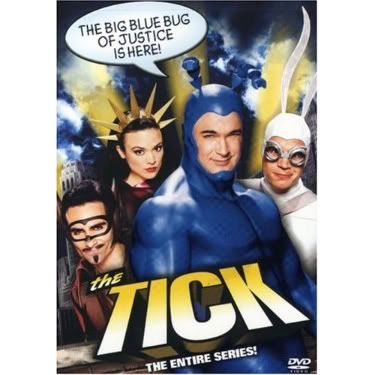 There's a good selection of geeky titles available for 50% off or more, and I have compiled them in this list in order of geekiness/fantasticness. Feel free to disparage my continued poor judgment in placing Smallville anywhere but in a paper bag buried six feet under the bottom of the list.
Check out the tons o' titles available in Amazon's Spring TV Sale, including seasons of Battlestar Galactica.
Enjoy this post? Subscribe to Great White Snark by – or by RSS.