So. Jabba the Cat. Obviously I couldn't NOT post this.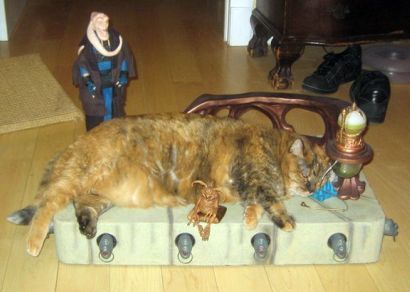 This is exactly the sort of cosplay* I would expect from a cat: the lazy kind.
Via Julia Segal, who loves a serving of cat with a side dish of LOL.
* Yeah. That's right. I'm tagging this post "cosplay".
Find sexy Star Wars costumes on Ebay